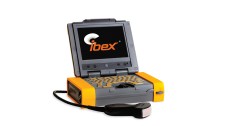 LOVELAND, Colo., February 1, 2018 (Newswire.com) - E.I. Medical Imaging (EIMI) recently donated an Ibex Pro portable ultrasound system to the Chimfunshi Wildlife Orphanage Trust (CWOT). CWOT will be using the Ibex® Pro Portable Ultrasound system to provide mobile diagnostic services supporting the Department of National Parks and Wildlife with animal/species in need.
"We are honored to have been able to provide CWOT with technology that will benefit their efforts for the preservation of chimpanzees in Zambia," said EIMI President Charles Maloy. "We consider it our company's social responsibility to assist these nonprofits in doing this most important work." EIMI is very thankful for CWOT and their continued hard work in Zambia focused on saving chimpanzees.
About the Chimfunshi Wildlife Orphanage Trust (CWOT) 
Founded in 1983, (CWOT) is a nonprofit organization dedicated to the care and well-being of 120 chimpanzees, many that were rescued from poachers, dilapidated zoos and circuses and from the bushmeat trade. Chimfunshi started as a family-run wildlife orphanage in the north of Zambia and today Chimfunshi is managed by a board of trustees to ensure the long-term sustainability of the sanctuary. 
About E.I. Medical Imaging
E.I. Medical Imaging was founded in 1984 based on the singular vision of developing state-of-the-art, portable, durable ultrasound systems to serve veterinarians and livestock producers worldwide. Over the company's 29-year history, E.I. Medical Imaging products have evolved with the needs of the market. We are proud to be the only manufacturer of portable ultrasound systems engineered and developed in the United States specifically for the animal industry. If you have questions, feel free to contact E.I. Medical Imaging at info@eimedical.com.
Source: E.I. Medical Imaging
Share: